Join us at RWJBarnabas Health. There is no better place to be a nurse.
RN Opportunities for Experienced & Recent Graduates in the Following Specialties:
Critical Care • Emergency • Maternal/Child • Medical/Surgical • Operating Room • Telemetry
Additional opportunities are available for Nurse Managers, Leaders, and Clinical Educators.
System-wide Float Pool Opportunities with Enhanced Rates!
OR Day Shift • Med/Surg Day or Night Shift • Oncology Day Shift • ED Night Shift • Critical Care Night Shift
Float Pool Requirements: Must have at least 3 years' experience in the respective specialty. BSN preferred.
Meet Jackie, an RWJBarnabas Health Emergency Department nurse.
Here, Jackie tells us more about her experience and talks about how she is inspired by the team she works with every day.
We are RWJBarnabas Health Nurses, 11,000 Strong. The Soul of the Finest Healthcare Delivery System in New Jersey.
Our partnership with Rutgers University creates the state's largest academic healthcare system dedicated to providing the highest-quality patient care, leading-edge research, and world-class health and medical education.
Whatever You're Looking for, You'll Find It Here.
New Graduate Nurse Residency Programs
Unmatched Career Pathways
The Institute for Nursing Excellence – Center for Professional Development Innovation and Research
Competitive Compensation and Generous Benefits
Focus on Employee Wellness and Engagement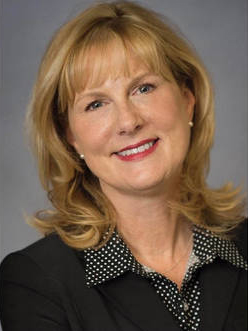 Dear Colleagues,
At RWJBarnabas Health, our diverse team of nurses have proven to be leaders in bringing health and healing to our communities and our region. Each day we make a positive impact on the lives of so many while striving for innovation in nursing practice that is transforming healthcare for the residents of New Jersey.
At RWJBarnabas Health we work with the best of the best and foster clinical excellence, professional growth and a collaborative environment. As you explore nursing opportunities, we want you to know there is no better place to be a nurse. We are RWJBarnabas Health nurses – the future of nursing.
Nancy Holecek, MAS, MHA, BSN, RN
Senior Vice President and Chief Nursing Officer
RWJBarnabas Health
MAGNET Designation
RWJBarnabas Health is proud that all of our hospitals are progressing toward Magnet designation, and we are honored that six of our hospitals have already earned this prestigious recognition.
"I walk into work excited to take on the challenges with my amazing and supportive team. RWJBarnabas Health has helped me become a better nurse."

Felicia - ED RN

"Throughout my experience in nursing, I found my love for helping to develop and mentor new nurses."

Christine, Nurse Leader

"I love pediatric nursing because I see children's faces each day with a renewed sense of hope and courage."

Craig, Pediatric RN

"I take pride in being part of the caring clinical team at Rutgers Cancer Institute and have been inspired to continue my education to become a nurse practitioner."

Arlene, Oncology RN

"Spending structured time in the OR while still learning in a classroom setting was vital to easing my transition from nursing school to the workforce."

Russell, Periop RN